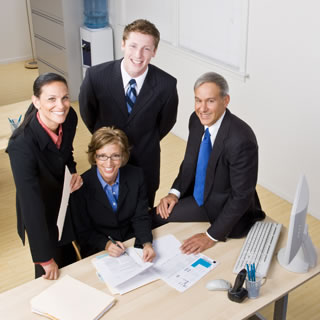 About Expert Mover
Well Experienced | Guaranteed Service | Since 1999
People Trusted Mover - Expert Mover Hong Kong
Company Profile
Expert Mover was established in 1999 as a full service professional moving company. Our business activities include international, door-to-door or door-to-port moving services, fine arts forwarding and warehousing, local removals of homes & offices, customs clearance, and short/long term storage of household with value-added services such as handyman service, maid and disposal service. Our friendly, numerate, trustworthy and experienced staff are available 7 days a week with no additional charge for weekends and public holiday.

Mission
We are a leading professional relocation providing total quality services to meet the specific needs of each and every client.
Quality Policy
It is our policy to ensure that customer's requirements are met by planning and operating in a controlled manner, using highest standards of personnel and equipment and with pre-determined plans, value added services, professional risk management and accurate communication.

Our services
- Domestic & International Relocations
- Single Item Move
- Air & Sea Freight
- Custom Clearance
- Logistics Service
- Packing Material Supply
- Storage
- Disposal
- Handyman
- Cleaning & Maid Service

If you have any questions or would like to speak to us about an upcoming move then please don't hesitate to contact us.

Useful Tips
Practical infomation for you - Packing tips
When packed in removal boxes: - You can Ensure that your items are i) Marked ii) Sealed and iii) Secured
- Boxes can be numbered i.e. 1/20 (1 of 20) 2/20 (2 of 20) etc. No Chance of Loosing.
- Make sure you do this at end, because boxes do increase.
- It becomes safer, easier and faster to load and unload.
- Removal trolley can also be used, carrying several boxes at each time.
- The space in a removal vehicle can be utilised more effectively.
- Enormous amount of time saved, especially when a removal firm quotes hourly rate.
- Convenient, Accessible, Affordable.

Services Overview
We care your every moves