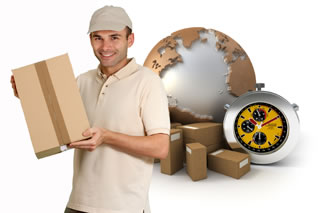 Logistics / Delivery
Logistics Service & Schedule Deliveries in Hong Kong
Professional & Quality Service | Reliable & Punctual | Since 1999
Logistics Service

Why not let Expert Logistics do it for you? Expert Express (Van Delivery Service) has a fleet of delivery vans for professional and personalized delivery services. We provide delivery from parcels to exquisite works of arts that require special handling. Overnight delivery service can be tailored to suit your needs.

Delivery Service:

- Same Day Delivery Service
- Overnight Delivery Service
- Airport Luggage Service
- Urgent Delivery Service
- Freight Delivery Service
- Parcel Delivery Service
- Provide Exclusive Runs Set Up by you
- Professional and Personalised Service Guaranteed


Useful Tips
Practical infomation for you - Packing tips
Books & Records: deceptively heavy; use the small boxes for these, as an alternative, half fill the larger cartons and put light things on top. Alternatively, pack books spine down, or pack books flat, alternating bindings, and fill empty spaces with wadded paper.
Carpets, Rugs and Pads: After vacuuming rugs and pads, sprinkle with moth flakes. Roll up and tie in three places with twine. Tacks should be removed and the carpet then rolled up, try to avoid bending the carpet as this will make it more difficult to relay.

Services Overview
We care your every moves